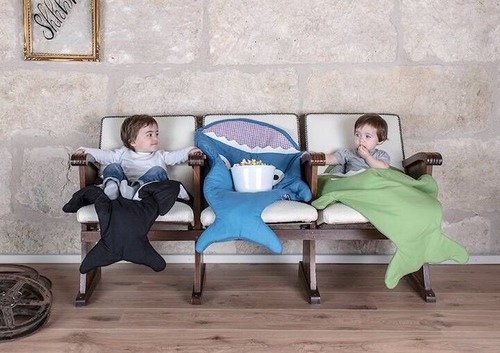 Baby Bites, a brand that was born out of a desire to create heartfelt and quality baby accessories. The designers Sofia & Andrea aim to convey a degree of playfulness and originality to everyday products without relaying their purpose to the background.
「Baby bites 鯊魚咬一口」— Andrea 原為西班牙一名室內設計師。 在2012年那年,隨著小侄子的誕生升級為姑姑的她,希望可以送給家庭成員一個最特別的見面禮。 於是找到了當時為時裝設計師的好友Sofia,共同撰寫了第一個小鯊魚睡袋!這個原本僅僅是蘊涵著對侄子的疼愛,以及好友之間友誼的可愛創作,出乎意料地在親友之間造成轟動。 許多人開始希望能向她們購買小鯊魚睡袋,自此兩人開始有了自創品牌「Baby bites」–源自于西班牙純手工製造的創意睡袋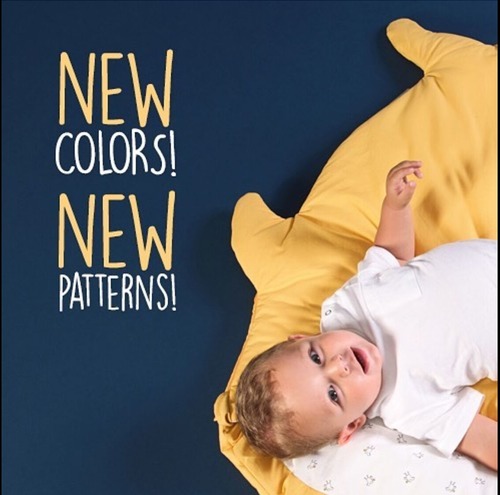 New Version VS Old Version 新版BabyBites鯊魚睡袋有什麼不一樣?
The shark Sleeping Bags change for better: This year Baby Bites decided to facelift with new fabrics, new colours and new patterns! From now on the Baby Bites sleeping bags for babies are even more unique, with softer and resistant fabrics, and with even much more personality!
新版BabyBites鯊魚睡袋採用了新的布料,新的顏色,新的圖案!新BabyBites鯊魚睡袋具有獨特的布料令到睡袋更加柔軟,更加耐用,和更多個性!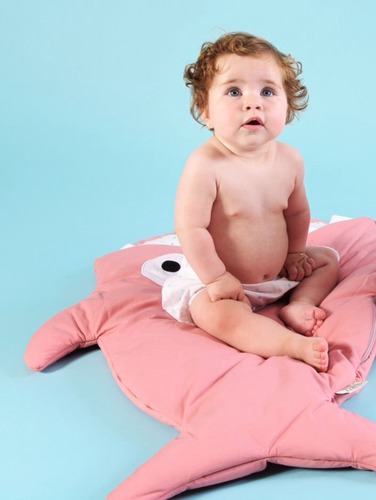 Specification of Baby bites Sleeping bag
The product is available in variety of colour ranges. Quality is assured as they are all 100% handmade in Spain. It's soft, cozy, practical,functional and colourful, which makes you smile, fun and satisfaction.
商品還有好多顏色供顧客挑擇。100%手工製造,它柔軟,舒適,實用,多功能還有色彩豐富,是一件使你微笑,感受樂趣和滿意的優質商品!留給自己寶貝以及送禮都完美!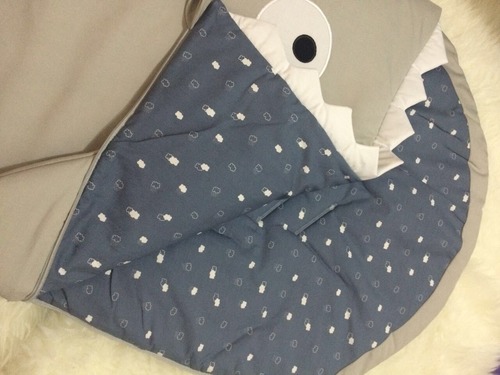 This model has a side zip, which enables an easier access to parents.
這個版本帶有拉鍊,令爸爸媽媽們使用起來更方便!
Now better adapted to prams so you and your baby can go on long walks with your Baby Bites.
增加了嬰兒車適用設計,所以現在,你可以帶上你寶貝一起和小鯊魚去散步啦!
Measurements, Sizes & weight尺寸大小和重量
98 cm x 73 cm
(Perfect for babies till 18 months)(適合0-18個月嬰兒)
Weight重量: 500g
Material面料
Lining and Outer內層外層 100% cotton (純棉)
Filling填充物 100% polyester聚酯纖維
We are also mentioned in: https://www.sassymamahk.com/style-pyjamas-sleepwear-kids-essentials/
You can purchase your baby bites here(Babybites 鯊魚睡袋可以在這購買哦): http://www.kyleandvivian.com/pages/baby-bites