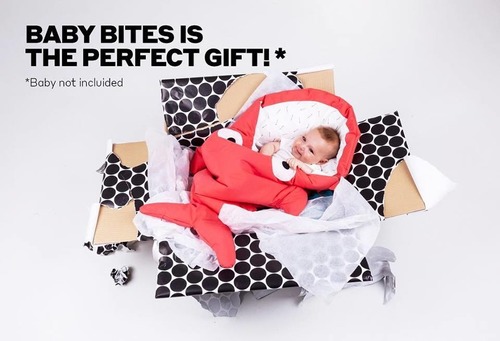 Hong Kong Top 5 Baby Shower Gift Ideas!
It may be difficult to find innovative and unique baby gift in Hong Kong ; Are you looking for unique and innovative baby shower gift? You have come to the right place, Kyle And Vivian HK offers wide range of imported designer products from around the world. All products are in stock ready for immediate delivery.

Atelier Choux I France
Atelier Choux offers elegant and functional essentials for discerning parents. Their signature carres (Swaddle), (including their woven tags and packaging) are entirely made in France with the highest attention to detail – with the ambition to meld art and artisanship. Their production processes are also environmentally and socially conscious.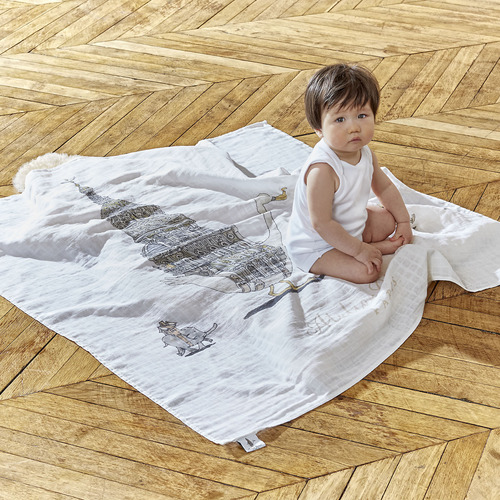 Atelier Choux Signature carrés (Swaddle)
Their signature, multipurpose carrés are an everyday essential, at home in the nursery and 'out and about' during the day in your diaper bag.
Their carrés can be used as a light blanket, to change a baby's diaper on the go, to create some shade or privacy (while breastfeeding for example), for swaddling, to wipe baby's face, as a tummy time blanket, to protect your shoulder when holding the youngest petit choux, and more.
An indispensable essential for all new and seasoned parents.
Dimensions: 100 cm by 100 cm / 39 inches by 39 inches

Composition: 100% GOTS certified organic cotton.

Printed with water based, baby safe inks. These water based inks are well integrated within our highly absorbent fabric and are 'lock-in' during an air-drying process, therefore there is no concern that prints will significantly lighten or disappear over time.

Illustrations: By Mattias Adolfsson, in Sweden

Fabrication: Designed and 100% Made in France, from start to finish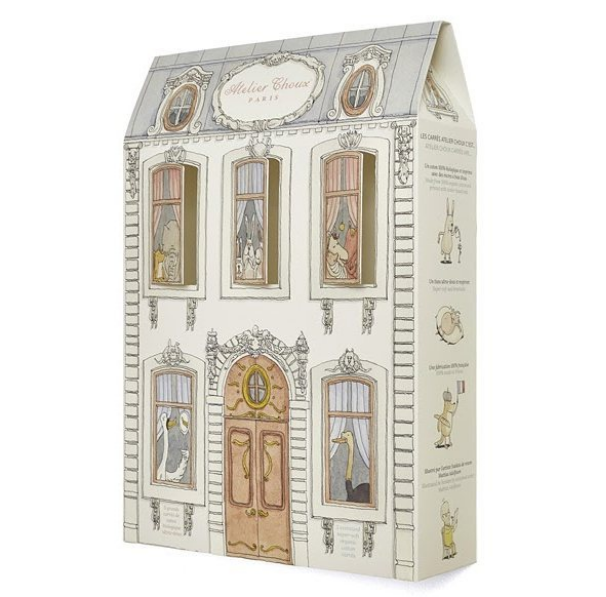 * Atelier Choux Packaging
All Atelier Choux Products are packed in beautiful France Made packaging (Except for Bibs)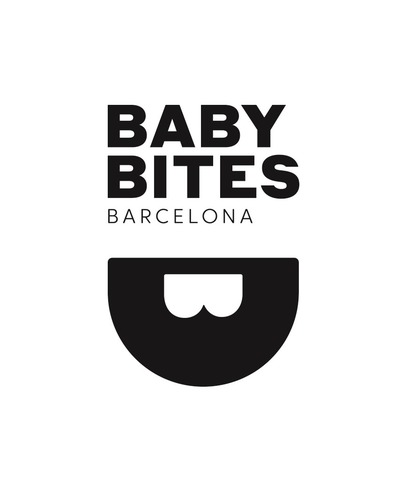 Baby Bites I Spain
Spanish creative brand Baby Bites. The Brand is created by designer Andrea Dural & Sofia Margues. Their designs are not only creative but also functional. Their signature star and shark sleeping bag bring a touch of cuteness. All their products are handmade in Spain with the highest quality materials.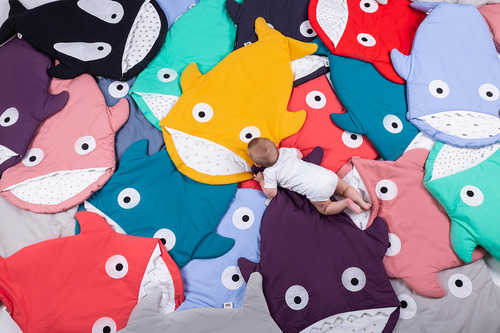 BabyBites Shark Sleeping Bag
The shark sleeping bags can be used as ordinary blankets both at home and outdoor. The sleeping bag can also considered as decoration for display at home.
The product is available in variety of colour ranges. Quality is assured as they are all 100% handmade in Spain. It's soft, cosy, practical, functional and colourful, which makes you smile, fun and satisfaction.
This model has a side zip, which enables an easier access to parents.
There are two versions of sleeping bag:
-Winter (8 TOG)with thick, snugly inner padding(35mm), for cold temperatures (below 16°C), perfect for going outside in winter or suitable for Air conditioned area.
-Summer(2 TOG)with thinner inner padding(12mm), for warmer temperatures (16°C – 21°C), perfect for no air conditioned area. and outdoor during warmer season.
Measurements, Sizes & weight:
98 cm x 73 cm
(Perfect for babies till 18 months)
Weight: 500g
Material
Lining and Outer 100% cotton
Filling 100% polyester
Working with Stroller:
At the back of the sleeping bags you will see the cutting guidelines, use a cutting knife and follow the lines to cut through. Just like opening the pocket for a brand new suit. After the guidelines is cut out, you can simply secure the sleeping bag with your stroller's safety belt.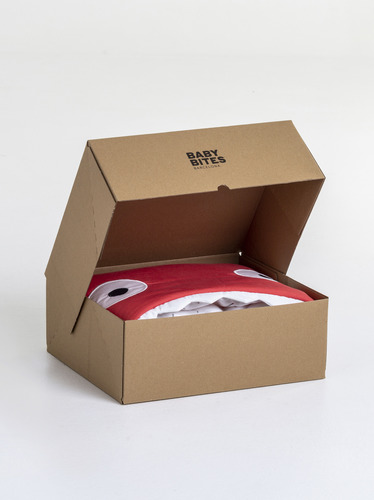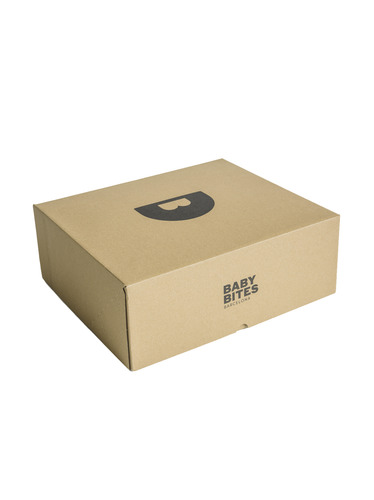 *Babybites Sleeping Bag Packaging

Apero Knit I Russia
APERO knit manufactory — is a Siberian brand, well known in Russia for its knitted home accessories.
The name "APERO" comes from the name of its founder and creative director Anna Perreau, who continued the family business and brought together a team of like-minded and talented people. Anna had studied interior design in France and dreamed to combine her profession and a family affair of knitting manufactory, in order to pull together her siberian origins and Paris, which is her second home. In the meantime, another Anna joined APERO. She is a longtime friend and an architect.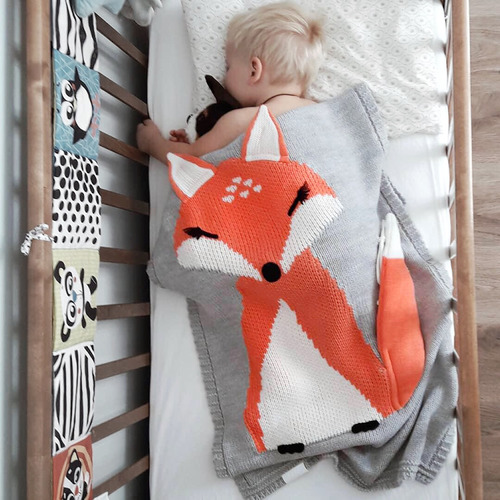 Apero Knit Blanket
Apero Knit Blanket: The New keeper of your baby's dreams – Animal blanket – in the most popular colour! The blanket is available in 2 materials Cotton and Merino wool.
The different color adds a coziness to the room. All Blankets have an interactive details, For example, Your little one can feel the Fox blanket's Tail and Ear.
All blankets have a standard size of 60x120cm
Animal blankets comes with the following Characters:
– Bear
– Bunny
– Reindeer
– Unicorn
– Flamingo
– Fox
– Panda
– Angel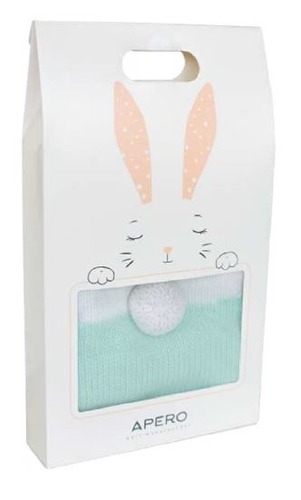 *apero Knit packaging
All apero Blankets are packed in beautiful design gift box, perfect for gift !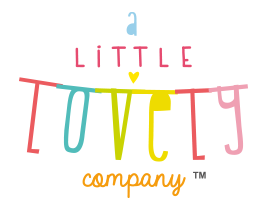 A Little Lovely Company
A Netherlands brand "a little lovely company", Founders and designers Judith de Ruijter and Nikki Hateley (moms of together 7 kids) started their Little Lovely adventure in 2014 from a shared passion: transforming ordinary everyday home and kidsroom decorations into unique pieces with a personal and creative touch. Every Little Lovely product aims for a sense of fun and happiness. This philosophy has led to a unique brand which is committed to designing affordable products that deliver the WOW factor – making everyday life just a little bit more lovely.
The Little Lovely collection includes series of popular lightboxes, unique word banners, garlands, neon lights, lights and items for children's rooms, and more seasonal home-decorations.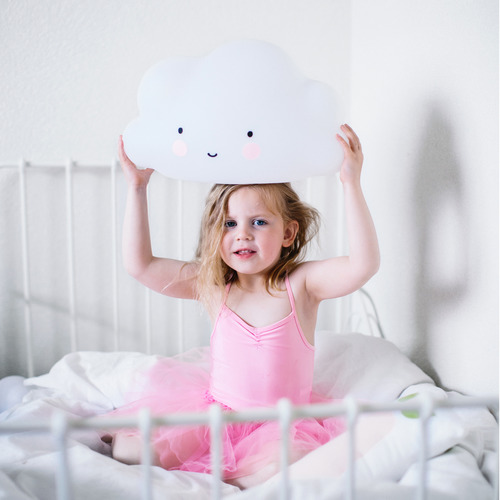 Little Night Light
Falling asleep becomes a lot easier with their cute designed character. He also makes the bedroom of your little one a lot cosier! All the Night Light has a beautiful soft glow and due to the LED light keeps the outer material stays cool. The handy timer function makes the light turn off automatically after 15 minutes.
This oh so sweet light works on batteries – as do all our little light products. Save batteries by turning on the clever timer function.
Specifications
Material: BPA, lead and phthalate free PVC
Ha Ha No Yume I Malaysia

A Baby Kimono brand found it by Majorie Cheng, Purchased and made limited from Japan Osaka's 100% soft cotton fabric. Made in Malaysia. All the Kimono are produced in limited quantity, so every products are treated as limited edition.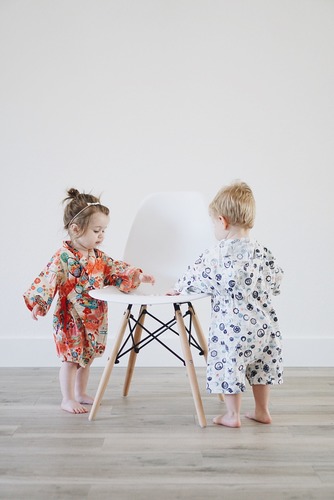 These baby kimono romper is inspired by the traditional Japanese Kimono, known for their simple straight seems and wrap style, the rompers have easy to use snaps for quick nappy changes.
Fully Imported Japanese Fabric
100% double gauze cotton
Machine washable
The fabric reminisces the language of flowers, Hanakotoba, meant to convey emotion and communicate directly to each other without needing the use of words. Flower symbolism plays a vital role in Japanese art, literature and everyday life.